Subaru Forester
Find Yours
View Specials
Meet the Latest Subaru Forester SUVs in Riverside
One of the first-ever vehicles to blend SUV style with the agility of a car, it's easy to see why the Subaru Forester has been a go-to of crossover shoppers for decades. At DCH Subaru of Riverside, we proudly serve drivers throughout our area with a selection of top-quality Subaru models, including the latest Forester options, and we're ready to help you find your favorite, today.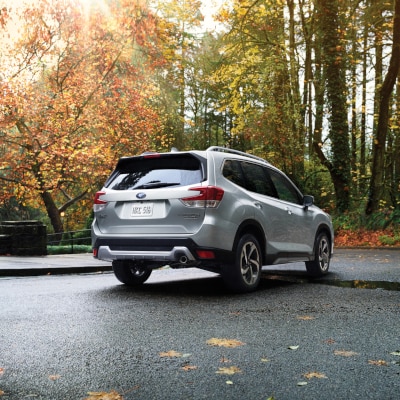 Subaru DriverFocus Distraction Mitigation System
Cutting-Edge Technology to Guarantee Your Safety
Driver focus is of the utmost priority in today's digital age. Whether you're making your morning commute or are headed back from the airport after a late night flight, the Subaru Forester's featured DriverFocus Distraction Mitigation system will notify you if you're starting to doze off or are distracted while at the wheel.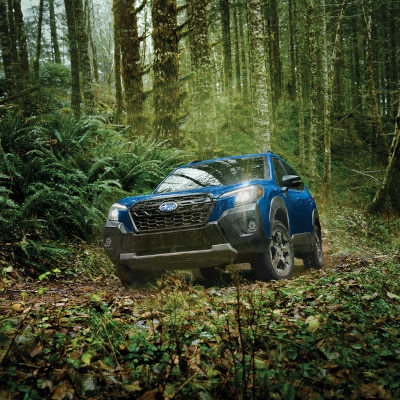 Symmetrical All-Wheel-Drive
Assured Grip on Any Surface
The Subaru Forester is praised for its versatile capabilities, many of which stem from the SUV's standard Symmetrical All-Wheel-Drive system. While many vehicles send engine power to either the rear wheels or front wheels, the Forrester's Symmetrical All-Wheel-Drive system delivers peak grip to all four wheels. That way you have optimal control no matter the surface its grade.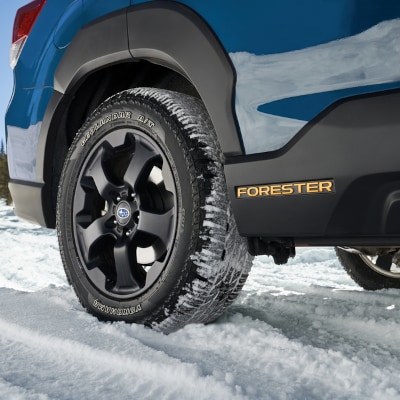 8.7-Inches of Ground Clearance and Enhanced X-MODE
Conquer Rugged Terrain without Breaking a Sweat
If you're concerned with damaging the underside of your SUV when trekking across rough terrain you need not with the Subaru Forester. The model rides a generous 8.7-inches above the ground, more than any of its competitors. Your off-roading skillset can further be improved with the featured X-MODE system that has distinct settings for mud, snow, and dirt.

More Features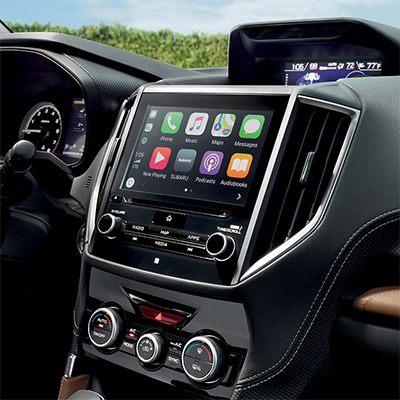 Built-in Wi-Fi Hotspot Connectivity
Stream Your Favorite Content While on the Go
The Forester offers a convenient 4G LTE Wi-Fi hotspot that allows your passengers to tune into their favorite TV shows, podcasts, movies, audiobooks, or music without eating up their cellular data. A total of eight devices can connect to the system, so there's plenty of bandwidth for all.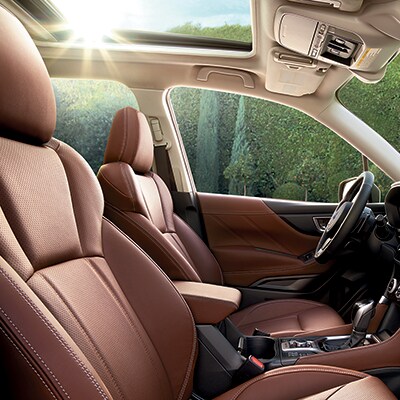 Heated Front Seats
Dial in the Perfect Comfort Setting During Chilly Months
The Forester touts featured heated seats to ensure you're toasty and warm no matter the climate and environment outside. They're a perfect addition for anyone who enjoys traveling to ski resorts or simply making the most of their routine commutes with a touch of luxury.