2018 Subaru Crosstrek
Find Yours
View Specials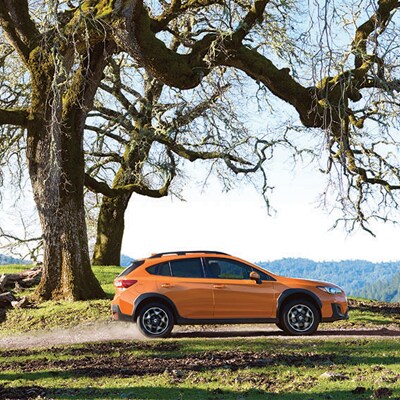 Symmetrical All-Wheel Drive
Controlled Grip for Varying Road Surfaces
Slick roads around Riverside, CA, especially following a storm, may impact natural traction for your drive. Keep these moments consistent with standard symmetrical all-wheel drive, featured in every 2018 Subaru Crosstrek model. This system is great for travel out of state to areas with winter conditions, also helping to stabilize your adventuresome trips off-road for hiking and camping activities.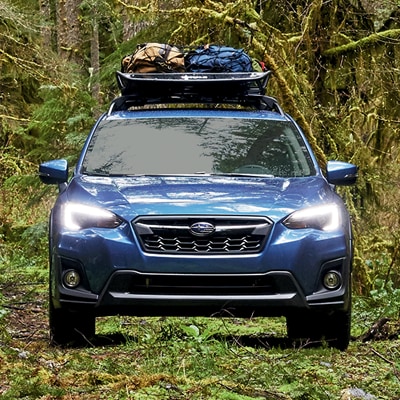 Integrated Roof Rails
An Ideal Tie-Down Arrangement
Set to head to the beach for some kayaking fun in the sunshine? With some crossovers, this may require some adjustments with plans. But the 2018 Subaru Crosstrek comes with integrated roof rails for seamless tie downs and transparent fun. These rails support everything from sports equipment to camping gear, so that you can still maintain space inside for guests.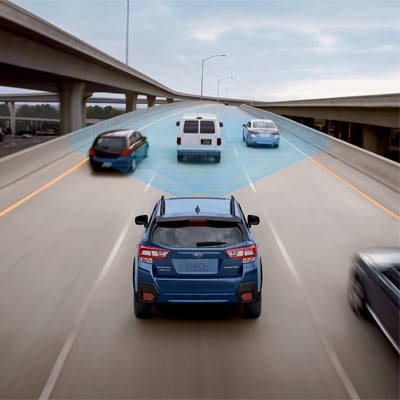 LED Headlights
Clarity for your Drive
With LED steering responsive headlights and high beam assist, darkened roads and areas with little to no natural lighting become less of a stress point. This new Subaru model illuminates the roadway in brilliant fashion, while adapting with your steering wheel as you turn.

More Features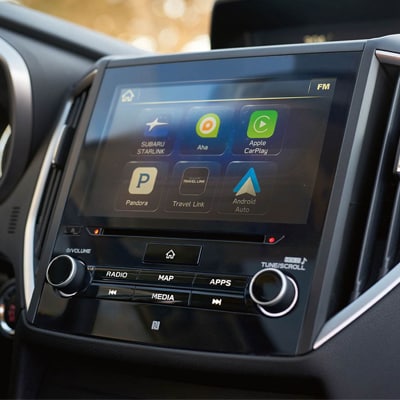 Apple CarPlay™ and Android Auto™
Integrating your Smartphone for the Trip
These days, our mobile devices have taken on a new level of importance. You have news to check in on with friends and family, music to stream and applications with your favorite features to run. With standard Apple CarPlay™ and Android Auto™ integration through SUBARU STARLINK® multimedia, the 2018 Subaru Crosstrek keeps your digital connectivity going even while behind the wheel.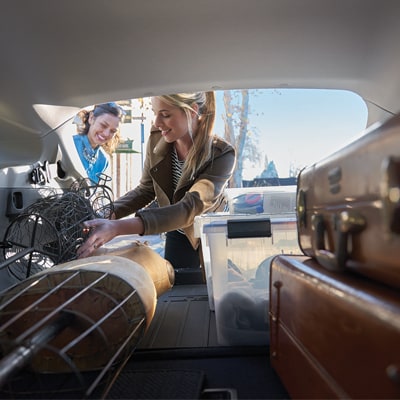 Fold-Flat Seats
Make More Space as Needed
Have a family member call and request that you pick some items up, but find yourself with limited cargo space to make these arrangements? With standard fold-flat seating in the 2018 Subaru Crosstrek, there always will be extra room for you to open up. Simply lower the back seats to access this extra cargo room, and make these accommodations work whenever necessary.