Subaru Impreza
Find Yours
View Specials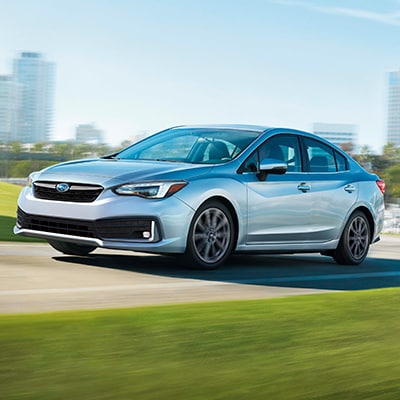 SUBARU BOXER Engine
Tuned to Deliver Maximum Fuel-Economy Returns and a Commanding Ride
With over a half-century of performance under its belt, the SUBARU BOXER engine uses a unique piston configuration that move side to side, effectively reducing vibration to ensure optimal efficiency. The engine's flat layout also provides improved balance while still producing plenty of power to get you where you need going.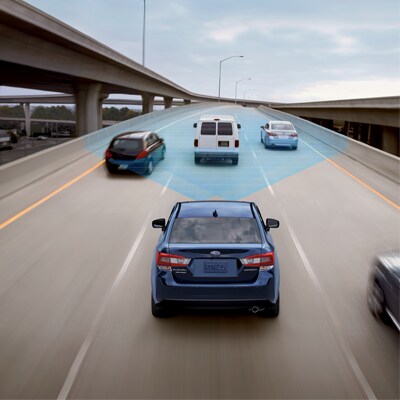 EyeSight Driver Assist Technology
A Capable Array of Safety Features
Subaru EyeSight is a collection of safety features that will provide greater peace of mind during heavy traffic flow. These systems closely keep watch on motorist movement around your vehicle, and optimize your cruise control settings to ensure proper following distance. It can even direct you back into your path of travel and keep you centered in your lane.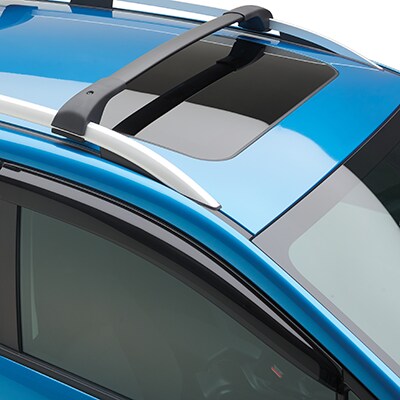 Power Moonroof
Complement Pleasant Weather with a Power Moonroof
The Subaru Impreza features an available power moonroof which allows you to let in the fresh air and sunshine with just the press of a button. When the weather isn't cooperating, you still have the ability to warm the cabin without actually opening the expansive roof.

More Features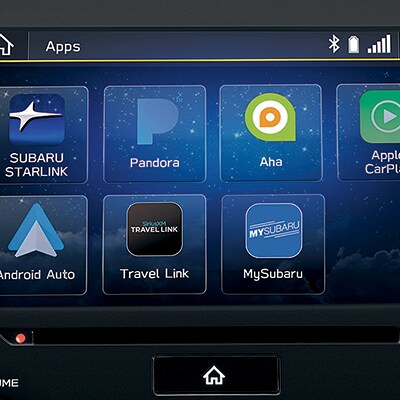 SUBARU STARLINK Multimedia System
Effortlessly Queue Your Favorite Content
The SUBARU STARLINK Multimedia system has received considerable praise amongst everyday drivers and professional reviewers alike. Its screen is responsive, easy to navigate, and adds to the interior aesthetic of the cabin. This system further boasts Apple CarPlay and Android Auto for easy connectivity to your favorite audio files.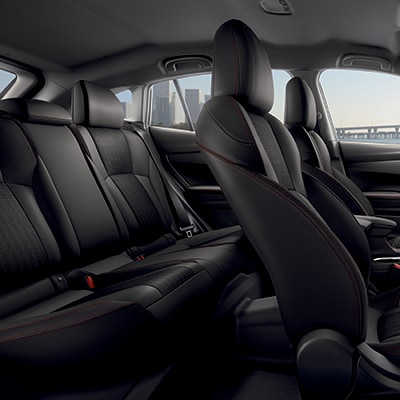 Sport Cloth Upholstery with Red Stitching
Bold Upholstery to Enhance the Cabin Experience
The Subaru Impreza provides you the opportunity to expressive your sporty side with the Impreza Sport trim model. It features sport-cloth upholstery along with red stitching to accent your speed-seeking tendencies. They're stylish, sleek, and incredibly supportive to ensure comfort no matter the length of your excursion.